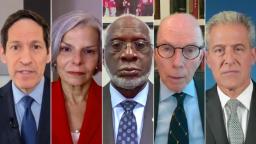 An outbreak of coronavirus cases in Anchorage, Alaska, are being tied to a youth hockey tournament held on Oct. 2-3.
The exact number of cases tied to the event has not yet been determined, as contact tracing continues, but Anchorage Public Health Director Heather Harris says up to 300 attendees are being asked to isolate or quarantine as a result of their potential exposure.
"All teams that have participated in the tournament have been quarantined since Tuesday, Oct. 6 and have been advised to get tested for the virus," according to a post on the Anchorage Hockey Association's website.
The three-day event, the Termination Dust Invitational, hosted players, coaches, and fans at two separate sites. Organizers had mitigation plans in place and kept a contact log of participants, Harris said.
"It is just a continual reminder about how pervasive Covid is and how it can strike anyone at any time," Anchorage Mayor Ethan Berkowitz said in a news conference Friday.
Alaska has confirmed 9,182 coronavirus cases to date, according to data from Johns Hopkins University.