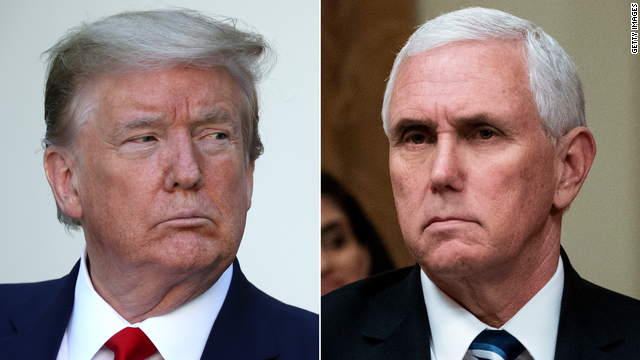 Vice President Mike Pence knows his place. Perhaps more than any other vice president in recent memory, his defining political characteristic is the unyielding fealty to the President that leaves little question who is in charge.
But if he was wondering this week about his station — perhaps because his boss was hospitalized with coronavirus, receiving supplemental oxygen and being administrated an unprecedented cocktail of drugs — he was reminded today that Trump remains the big man at the White House.
Hours before he was due to emerge onstage in Salt Lake City, Trump made his first appearance since returning home from the hospital, an upbeat if strained direct-to-camera video declaring his illness a "blessing from God."
All week, the focus has been on the President's illness. Trump grew irritated when discussion of presidential succession arose in the news, upset that anyone would think he might transfer power to Pence.
If tonight was Pence's opportunity to shine, Trump ensured he was still the one in the spotlight. And if past is precedent, he will continue making that known during the debate. In 2016, he live-tweeted Pence's face-off with Sen. Tim Kaine.