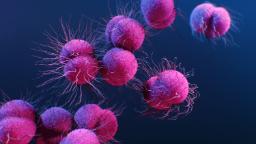 The latest forecast from the US Centers for Disease Control and Prevention projects between 219,000 and 232,000 Americans will have died from coronavirus by Oct. 24.
The so-called ensemble forecast, based on more than three dozen other forecast models, shows a large variation in predictions of how many people are likely to die in the coming three weeks.
"This week's national ensemble forecast indicates an uncertain trend in new COVID-19 deaths reported over the next four weeks and predicts that 2,700 to 8,600 new deaths will likely be reported during the week ending October 24, 2020," the CDC said in its projection. 
Some of the variation depends on how people are expected to comply with social distancing measures.
The last CDC ensemble forecast, released Sept. 24, projected 214,000 to 226,000 coronavirus deaths in the United States by Oct. 17.
Unlike some individual models, the CDC's ensemble forecast only offers projections a few weeks into the future. 
According to Johns Hopkins University, 206,825 people have died from coronavirus in the US, with 7.2 million reported cases.