The tornado threat is increasing across southern Alabama and across the Florida panhandle this afternoon and into the evening hours as Hurricane Sally approaches the coast. The outer bands in the northeastern quadrant of the storm will be the area to watch for the greatest tornado threat.
A slight risk (level 2 of 5) has been issued across this region by the Storm Prediction Center (SPC) and includes Mobile, Alabama, Pensacola, Florida, and Panama City, Florida. 
The Storm Prediction Center highlighted that "a few tornadoes" may occur across this region through tonight.
A tornado watch was first issued for portions of southwestern Alabama and the Florida panhandle earlier this morning. 
So far, there have not been any reported or confirmed tornadoes associated with Sally. 
However, this is likely to change over the next several hours.
"This threat has been limited thus far today, but is expected to increase by late this afternoon and evening as the center of Sally drifts northward," the SPC warned in their discussion.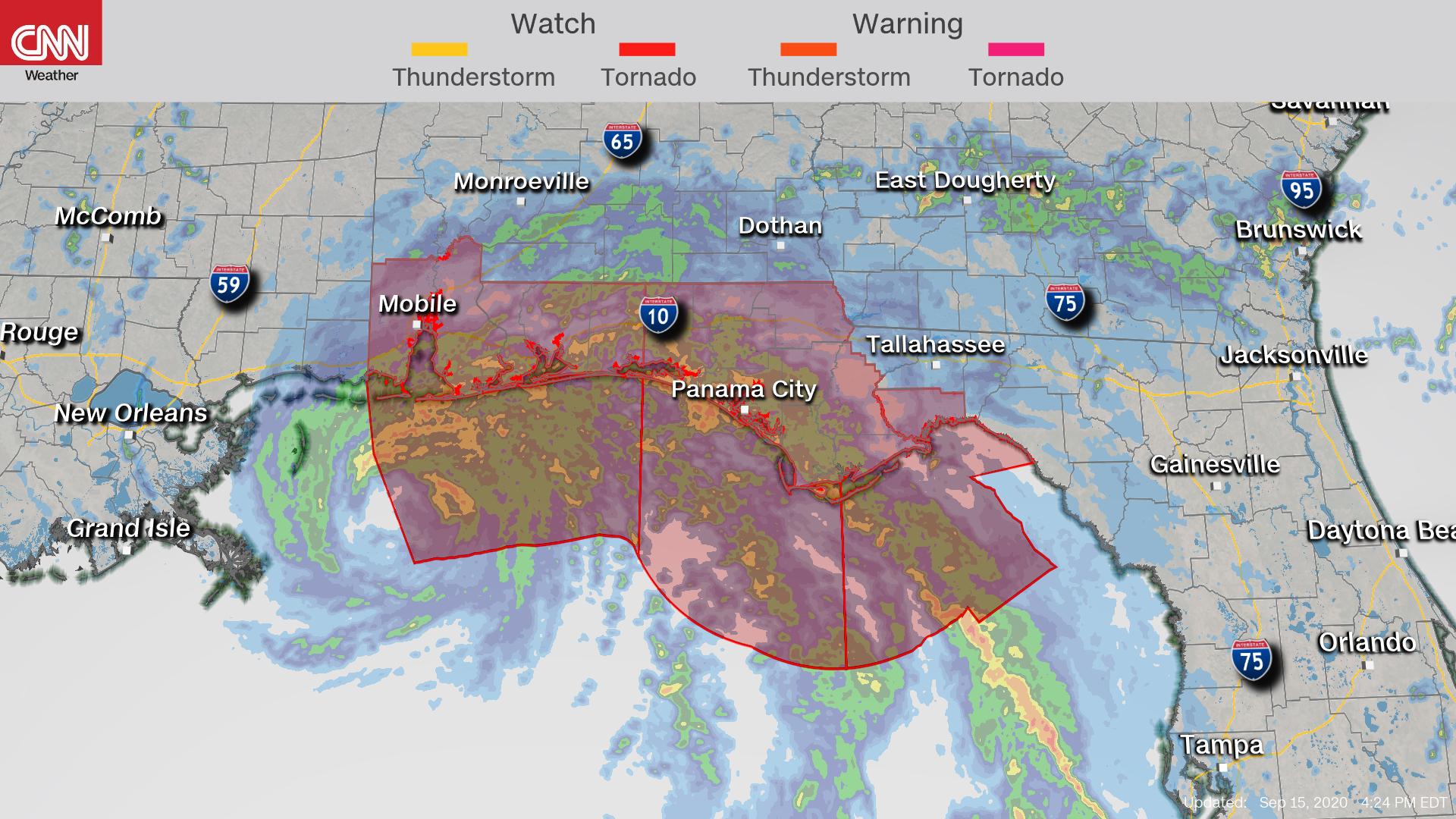 This evening's increasing chance for tornadoes has prompted the SPC to extend the original tornado watch until 6 p.m. CDT. A new tornado watch is likely to be issued after 6 p.m. as the tornado threat will persist through the evening and potentially overnight hours.